Main Information

New Research Reveals Importance Of Hotel Cleanliness For Guests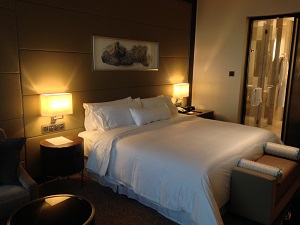 Published on 13/06/2016
Research conducted by facilities and building maintenance specialists Direct365 has found that 80% of people would leave a hotel if it didn't meet their hygiene and cleanliness expectations.
Phil Turner, Head of Digital at Direct365, commented: "There are many things that hotel guests look for when choosing a hotel. Whilst other factors such as price, location and amenities are no doubt important, our research has shown that hygiene and cleanliness are paramount.
"If four out of five people would actually abandon a booking due to an unclean room, it's essential that hotels prioritise cleanliness as much as they can."
The condition of a hotel is difficult to gauge unless you've stayed there before, which is why online reviews have become so important. And a second survey conducted by Direct365 revealed that 67% of people now actively seek out and read hotel reviews online before booking a stay.
With the rise of websites such as TripAdvisor and Yelp, and the growing number of people using social media to raise concerns or voice complaints, hotel owners simply must ensure that they maintain the highest standards at all times.
Phil Turner added that as the summer holidays approach, hotels cannot afford to garner negative reviews. "With six weeks of school-free time on the horizon, parents will be on the lookout for a suitable place to stay with their children," he said.
"Hotel reviews are becoming more important than ever, and it's essential that owners strive to constantly provide a high level of service in order to stay ahead of the competition, and ultimately in business.
"One bad review can spread like wildfire on social media. Even if you have dozens of good testimonials, it's the bad ones that stand out and leave a sense of doubt in potential customers' minds. You can't afford to let things slip at all."
www.direct365.co.uk