Main Information

Membership Applications Increase As CHSA's Soft Tissue Accreditation Scheme Strengthens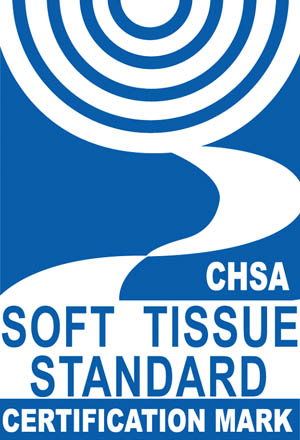 Published on 07/01/2015
The Cleaning & Hygiene Suppliers' Association's Soft Tissue Manufacturing Standards Accreditation Scheme has seen an increase in membership figures, during a year in which the rigour of the Scheme has been enhanced. This was revealed by Mike Stubbs, Chairman of the Scheme's governing Panel during his Annual Report to the CHSA's Soft Tissue Accreditation Schemes Annual General Meeting at the end of last year.
He said: "This year we have radically enhanced the Soft Tissue Accreditation Scheme, effectively widening the gap between accredited members and those outside the Scheme. The risk of buying from non-members is now being seen as greater than ever – the result has been an increase in membership applications. All manufacturers are welcome to apply but only those that pass our rigorous audits will be accepted."
During 2014 the Panel that manages the Soft Tissue Manufacturing Standards Accreditation Scheme on behalf of its members has appointed a second professional auditor, experienced quality assurance professional Martin Yates. Each member is now audited twice a year, using an improved label and dimensional auditing procedure, while a clear traffic light system is used for identifying non-conformance.
Mr Stubbs continued: "We have made good progress this year and the Scheme is very well placed to help stamp out the rogue behaviour of cheats by making the advantages of buying only from Scheme members even greater. It is the only way to be sure you get what you pay for.
"But we are not complacent and have further developments planned for 2015, which include a new programme of auditing products from non-members."

www.chsa.co.uk