Main Information

BCC Cautiously Welcomes EHRC Report But Questions Methodology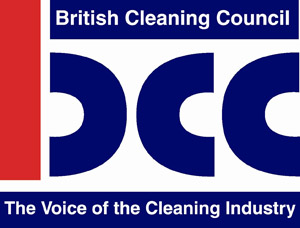 Published on 07/09/2014
The BCC is the voice of the cleaning industry and welcomes any initiative that seeks to raise standards in the cleaning sector. In this respect, they do welcome the EHRC's work, as highlighting malpractice gives all stakeholders the opportunity to discuss these issues in an open forum.

Where the Council does have concerns is with the methodology of the investigation. The findings were based on a tiny amount of evidence, with only around 1% of those employed in the industry asked to give evidence. The EHRC itself admits that the findings are 'not statistically representative of conditions in the cleaning sector', and so its conclusions must read in that context.

Up to one million people are employed in the cleaning industry as a whole, across many different sectors – hotels, schools, offices, hospitals, factories and so on – and there is a huge distinction between cleaning in the commercial and local government sectors. The report also excluded cleaning in the domestic sector which is a significant omission.

However, in spite of our concerns about the scope of the report, we do acknowledge that some of the anecdotal evidence from cleaners was truly disturbing – bullying and intimidation have no place in the cleaning industry in 2014. Whilst we don't dispute the evidence from cleaners, we must reiterate that these are just a few lone voices in what is a huge sector and we do not accept that this is as widespread as the report tries to imply. The vast majority of cleaning contractors treat staff with fairness, dignity and respect, and the BCC and its members spend a great deal of time on training managers and supervisors to make sure they know their responsibilities.

We are pleased that the report did mention some of the positive initiatives the BCC support such as living wage, longer contracts and daytime cleaning, and we know from our own evidence how popular these measures are with cleaning operatives. Nevertheless, we feel the taskforce will be very useful in bringing all the major stakeholders together, and we look forward to working with them to see how we can raise standards even more.